Saturday 18 June 2022 at 19h Concert BEYOND THE BORDERS - World Music Meditation
Hiroko KOMIYA and Luigi MATTIELLO
guest dancer ; Atsushi TAKENOUCHI
in the forest Vicopisano, PI, Italy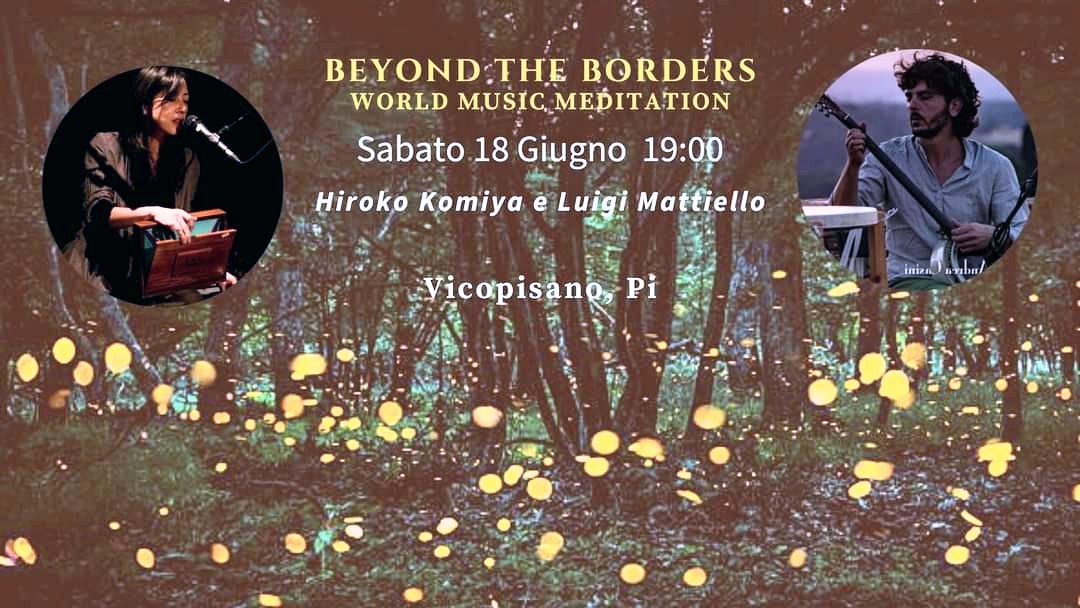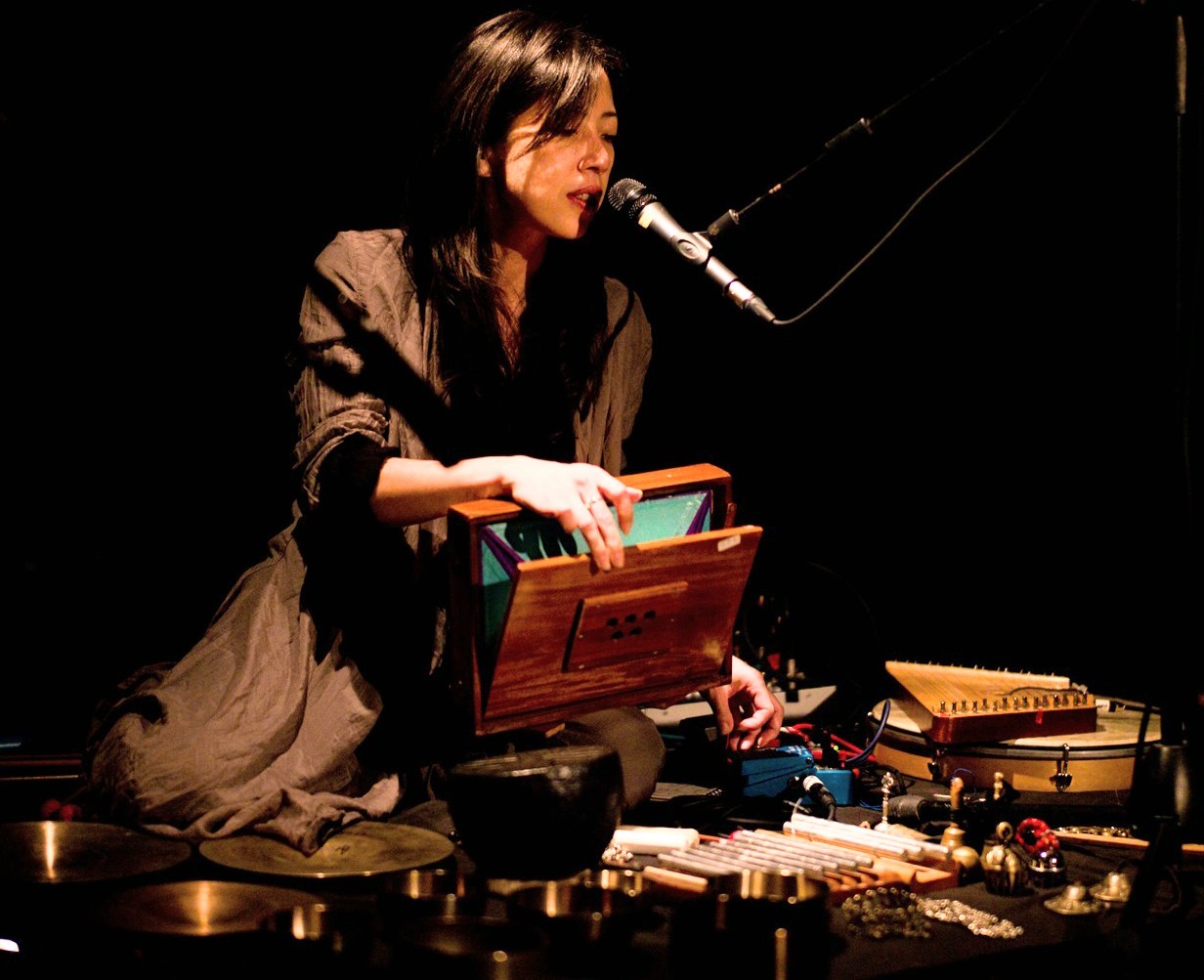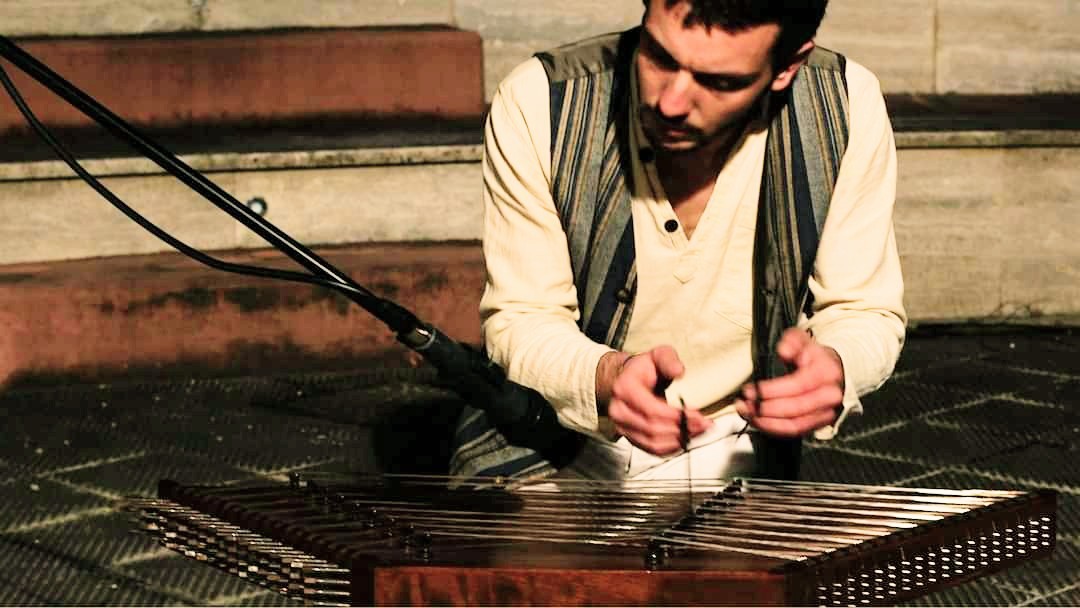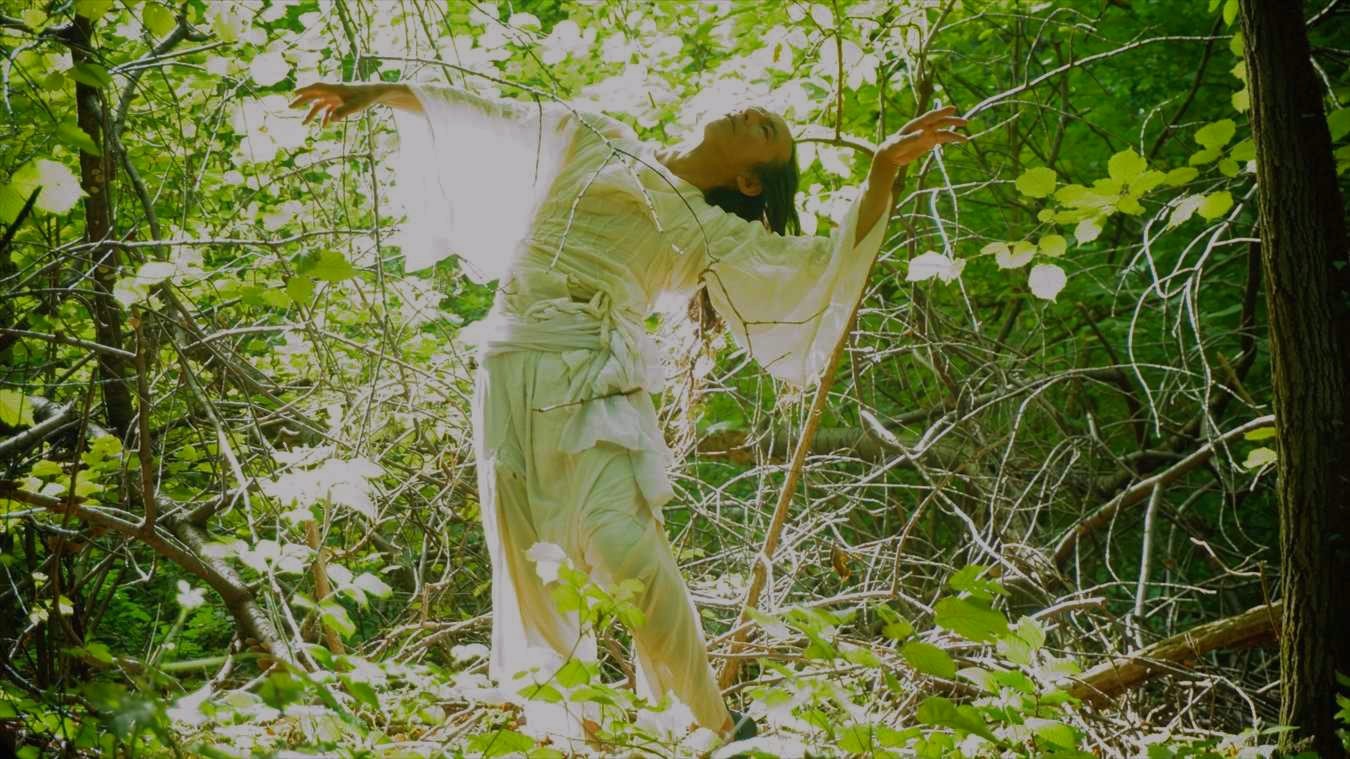 With the release of the first collabo album, Hiroko and Luigi will present their work in the enchanting setting of the forest. Part of the proceeds will be used to support the Bosco delle Acornde project, which deals with pedagogy in nature.
Beyond the Borders
World music meditation
Con l'uscita del loro primo album, Hiroko e Luigi presenteranno il loro lavoro nell'incantevole cornice di un bosco.
Una parte del ricavato servirà a sostenere il progetto del Bosco delle Ghiande, che si occupa di pedagogia in natura.
con
Hiroko Komiya
Crea suoni da vari oggetti come acqua, pietre, ciotole tibetane,
giocattoli e voce. La sua musica è concepita in modo tale da
lasciar emergere il suono in modo naturale da ogni oggetto e
strumento, come se respirassero e sussurrassero la loro propria
vita. Accompagna dal 1999 le performace di danza Butoh di Atsushi Takenouchi.
Luigi Mattiello:
Polistrumentista, musicoterapeuta e counselor.
Da molti anni si dedica al suono e ai suoi molteplici linguaggi sia in campo artistico che nella relazione di aiuto.
Sviluppa un approccio personale utilizzando la voce e il canto come veicolo di trasformazione del potenziale umano in percorsi di crescita personale attraverso seminari e formazioni.
____________________________________
Il concerto prevede lo svolgimento della serata in un luogo aperto.
Contributo a offerta libera
Per info e prenotazioni:
Luigi: 3396542543
Al momento della prenotazione verranno fornite tutte le indicazioni su come raggiungere l'evento.